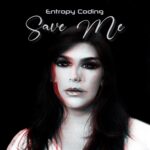 You're alone with your fears: will you lay on the ground and wait for someone to save you?
Or you can do it by your own?
Save Me is a self-motivational song to encourage yourself to deal with problems and do something, believe in you, even when you think "you're not strong enough".
Genre: symphonic prog metal
Catalog number: AR-082
Out on 8th July 2023